Paris roof top gardens could soon supply 1000 kg a day of fresh food. Think of the food miles saved. Think of the air miles saved! Think of the taste of really fresh food that you can normally only get by growing your own.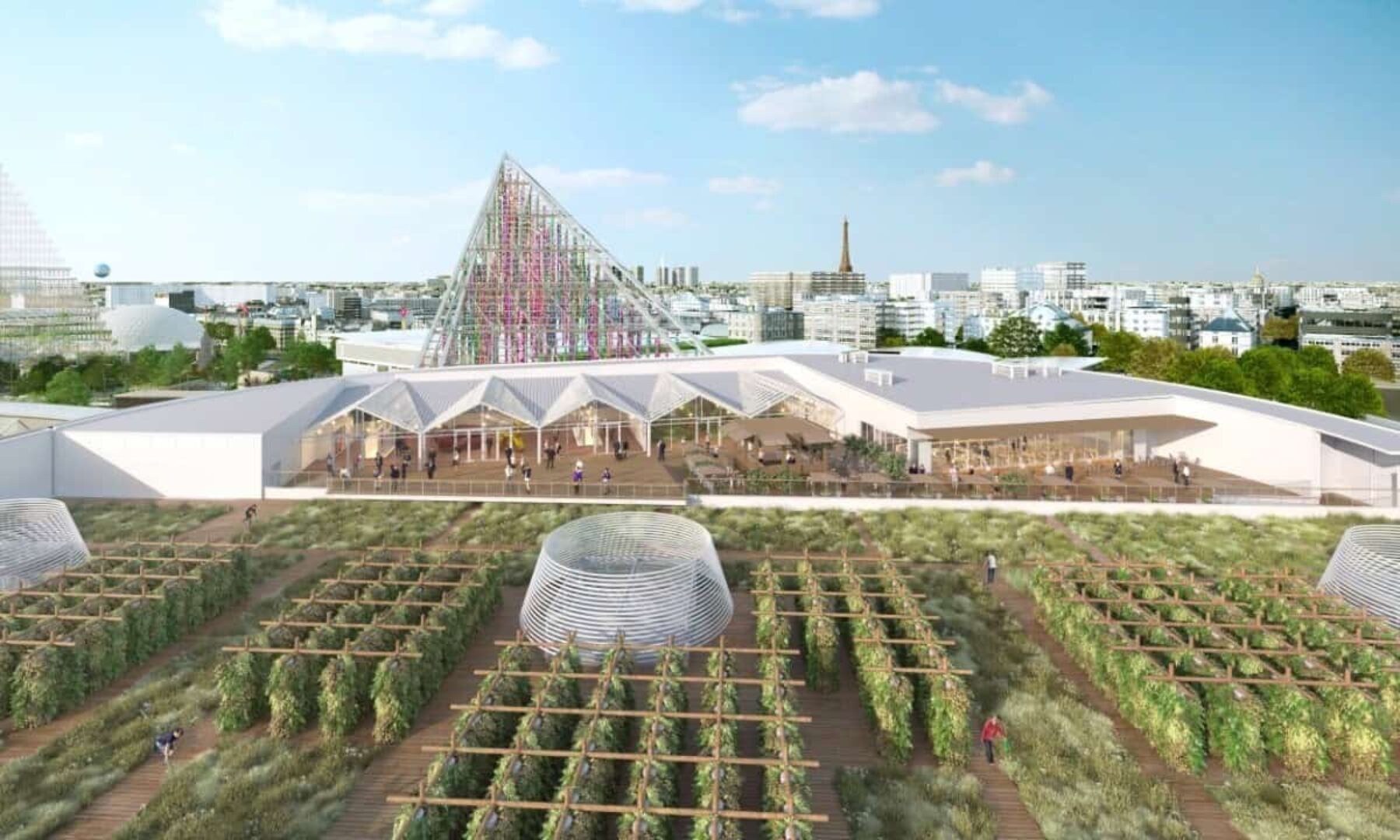 The downside is that it is aeroponic growing. There is no soil or other growing medium. The nutrients are in water which is sprayed on the roots of the plant and continually recirculated. It works well and can produce high yields. The downside is that aeroponics uses chemical fertilisers which are made using fossil fuels resulting in a big carbon footprint.
Some vertical growing systems use a synthetic growing medium like rockwool or vermiculite. The production of both is extremely energy intensive. There are also issues around disposing of used rockwool. Again, far from sustainable food production.
No quick fixes are ever as easy as they appear.
It can only be a half-way house the ideal being getting back to the market gardens that used to surround Paris.