Covid-19 has affected food supplies across the globe. Singapore was hit hard as it imports 90% of its fresh produce. The government was quick to react both to combat the virus and to tackle food shortages.
Part of the response has been to build roof top hydroponic gardens. They can be installed and producing very quickly and in many ways are ideal for roof tops.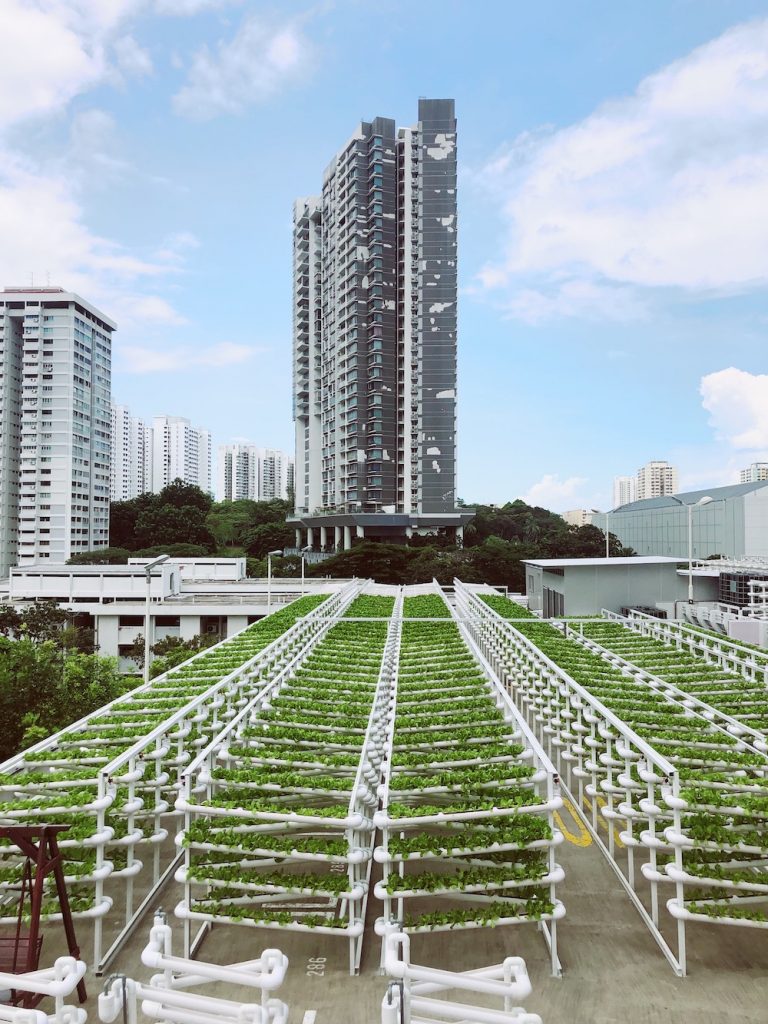 Results are also fast especially with lettuce and other leafy greens, the climate helps. The problem with hydroponics is that it uses artificial fertilisers which are very energy intensive to produce and not sustainable. They will also have to be imported so it could be argued that it makes hydroponic food production liable to shortages from future world events.
When Russia suddenly withdrew support from Cuba, the country was left with a massive food crisis. The USSR had supplied Cuba with a network of hydroponic gardens that produced most of their fresh food. When they left supplies of nutrients stopped so production ceased.
Cuba converted the hydro systems to Organopónicos or organoponics. They became totally self-sufficient and organic. They grew food without chemical fertilisers and did not rely on supplies from any other country. That is THE way forward – it produces total independence and sustainable, organic food.
If Covid-19 teaches one thing then it that we need a diverse and resilient food system that does not depend on imports. It must also be sustainable and have the smallest carbon footprint possible. Nothing else is good enough, there must be no quick techno fixes and so side-stepping the difficult decisions needed. Anything less means widespread hunger the next time a world wide disaster strikes.