There used to be a lot of markets gardens in the UK. I grew up in a small Warwickshire village and we used to have family trips in the car around the Evesham area because there were so many small growers selling produce at the garden gate.
My dad used to grow and sell, it was mostly enormous Webs Wonderful lettuces cut straight from the garden for 6 old pence worth around 45p today. There are still a few people doing it in Norfolk and Lincolnshire, they call them farm shops now.
In this part of Derbyshire there are no market gardens.That could be because the climate is harsher or just that nobody does it anymore because food shopping is now all about finding the cheapest supermarket produce.
The other Issue is land. Every spare bit of ground is snapped up by speculators hoping they will get planning permission for houses and sell for a fat profit. The other group willing to pay over the odds for agricultural land are equestrian users.
Yet again we seem to have lost the plot!  In other countries where food is valued there are lots of small growers. This web site documented the area around Liège, Belgium. It is amazing to see what people do with small plots.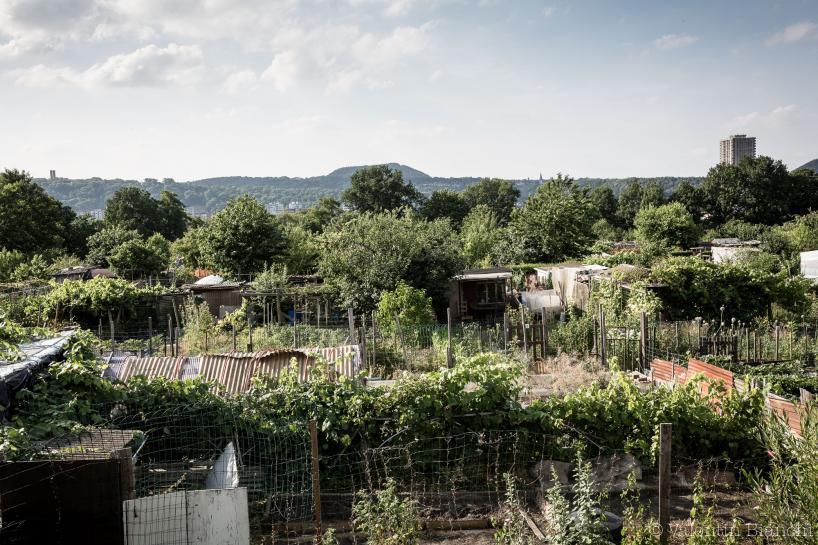 We should do more of this in the UK not only would help improve food security and access to cheap fresh food it is good exercise in the fresh air. Allotments should be available on an NHS prescription.
Access to land for growing food has got to be seen as essential for human wellbeing and survival. There has to be more allotment provision for organic growing of course, in towns, cities and rural areas.