There was an alarming article in The Guardian  yesterday, scientists are saying that the rapid decline in insect numbers is a catastrophe and evidence that the sixth mass extinction has started.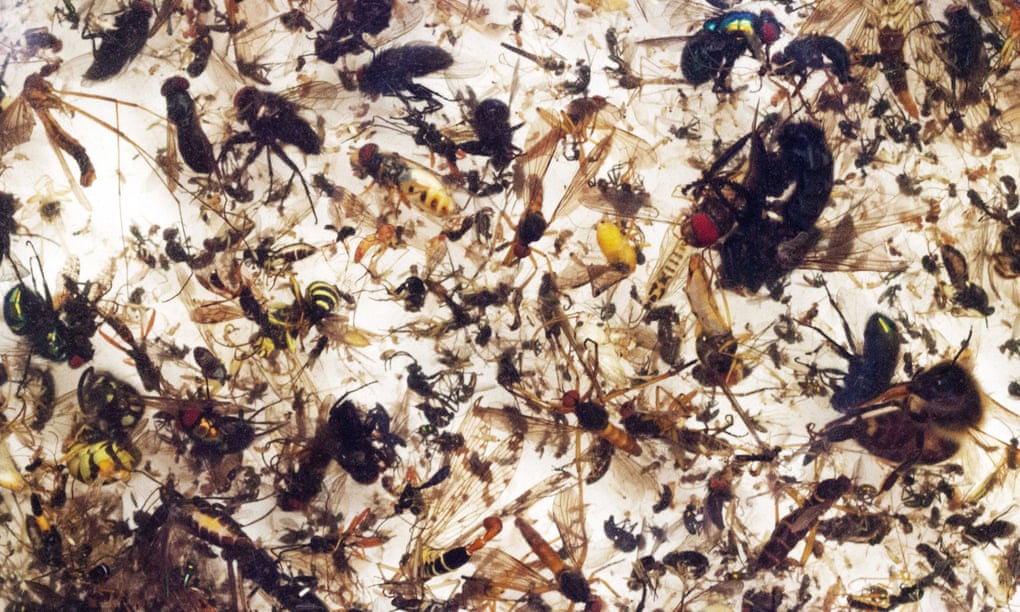 Since the late 1940s agriculture has become dependent on the use of artificial pesticides and fertilizers. The widespread use of various 'sprays' to keep crops 'clean' is seen as the only alternative to starvation. The agrochemical industry has become a big business dominated by very few companies. In short there are huge amounts of profit in killing anything that crawls or flies near a crop.
There has also been a corresponding increase in the use of pesticides in domestic gardens. That can be even worse for insect life as the density and variety of flowering plants is much higher. Anything that crawls or grows in the wrong place is zapped with adverts on TV telling us how to keep our gardens 'beautiful'.
But insects are far more than an inconvenient pest. Without them we are in big trouble as they are major pollinators of flowers that become our food. Insects are part of the food chain that sustains us, without them we starve.
What can we do? First stop using pesticides in your garden. Second, lobby governments, farming organisation and growers to stop using pesticides. Most of all buy only organic food! If you grow your own, then switch to organic growing methods.