An article in The Guardian says that buying organic food is a way to save the insect population. I am so pleased to see that in print but excuse me, organic growers have known that the many years.  In the past the press has ridiculed the 'all muck and magic' brigade and depicted us as happy idiots who do not know the benefit of modern insecticides. Now we are on the brink of a precipice it seems organic growing really does have something to offer.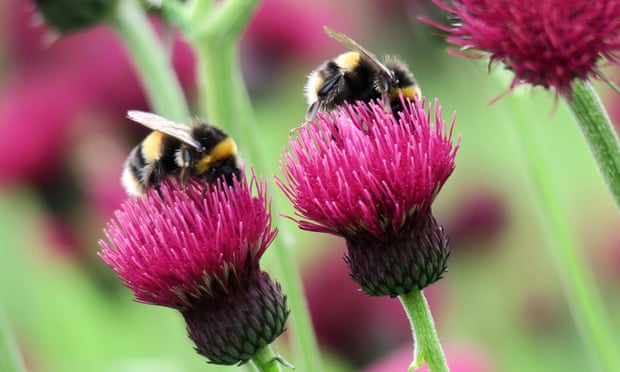 The first thing to do is ban TV advertising of pesticides and herbicides. Then start a programme to turn the whole country over to organic growing. It will not be easy as the soil on agrochemical farms is in very poor condition, but it can be done.
Is that hoots of laugher I hear in the background? Are farmers and growers shouting we will all starve? Well think on mate, without insects to do the vital pollination of plants we will starve. So, you choose, change the way we grow food to more sustainable, environmentally friendly methods or stick with the conventional chemical soaked stuff that feeds the profits of the agrochemical companies. I know what I would do!